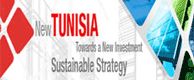 Mfcpole Forum in Tunisia on Investment
Tunisia Investment Forum "(TIF 2013) will be held under the theme" New Tunisia: towards a new sustainable investment strategy "

Read more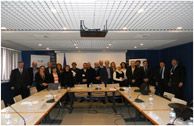 The Kick off "TEXMED clusters"
The new cooperation project "TEXMED clusters" was launched on 27 and 28 February 2014 in Prato (Italy). Funded by the Multilateral CBC program "Mediterranean Sea Basin" (ENPI CBCMED), this project will extend over two years (2014-2015). It aims to strengthen cross-border integration of industries Textile & Clothing of the Mediterranean area and cooperation between the different actors involved in this sector.

Read more